As we head into 2021 many races are still opting to go virtual but Sound Rowers Race Director, Kevin Olney, is optimistic about being able to safely offer an in-person paddle race on February 6th. We checked in with Kevin to find out what his plans are for operating safely during Covid.
Q. How have you had to change the way you normally do things to ensure participant safety during Covid?
The biggest changes we have made are our efforts to limit contact between individuals including participants and volunteers. All registration and payments are processed online (thanks Pacific Multisports!) and we will be staggering start times so racers will spread out when launching their craft and releasing only 10 boats at a time will alleviate any crowding on the start line.
We will be conducting our pre-race meeting on Zoom the evening before the race. I think there are actually positives to this format. Many times participants at busy preparing for the event or otherwise distracted when the race director is sharing important information. The Zoom format will hopefully give us better connections to the racer's concerns and questions.
Of course, we will miss the post-race party the most. Sharing stories and catching up with old friends is arguably the primary reason people attend our races. Unfortunately, everything will have to happen digitally this year. We are planning a Facebook Live awards show on the evening of the event.
We will be providing hot soup-to-go so no one leaves hungry!
Q. What makes the La Conner Race unique?
La Conner is unique because it allows paddlers and rowers who might not have a lot of open water to experience a relatively safe venue to enjoy the racing excitement. The course is mostly protected and we have highly skilled safety crews on the water looking out for everyone. It is a very scenic waterway and the 7-mile distance is accessible to most paddlers with a moderate level of fitness.
Q. Who sho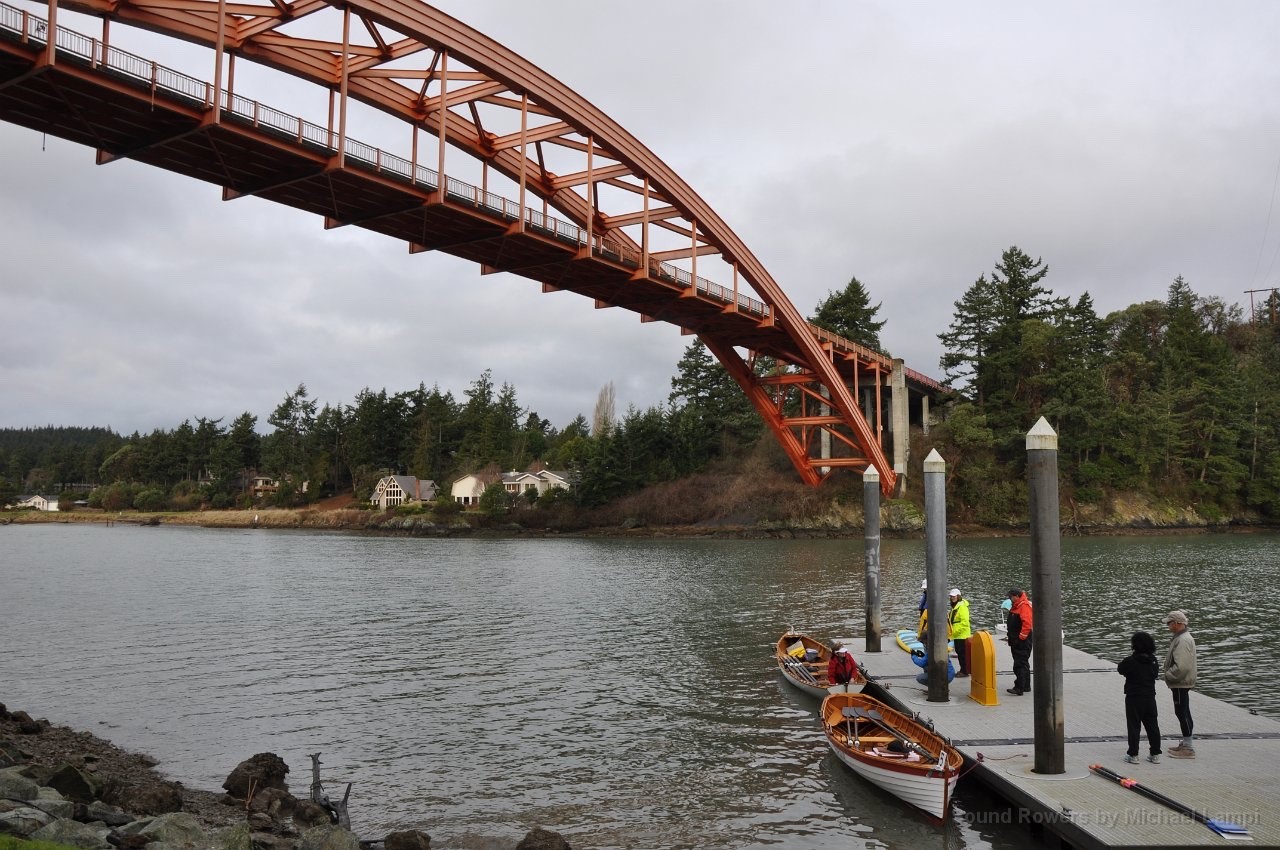 uld sign up for this race?
If you are new to open water racing then La Conner is a good introduction. The Swinomish Channel is very protected, though there can be strong currents at times. A portion of the course enters Skagit Bay and 1'-2' chop is common even on moderate wind days. Skagit Bay Search and Rescue and Skagit Sheriffs will be providing safety boats on the water but they are limited in their response capabilities so we ask that all racer be able to self-rescue. I would advise against rowing any type of flat water shell or paddling a flatwater sprint kayak.
Open water shells, dorys, sea kayaks, surf skis, and stand-up paddleboards generally have no problems on this course.
If you feel comfortable with the range of possible conditions and are confident in your self-rescue abilities then I encourage you to register for the race.
More information about the Sound Rower's La Conner Race and a link to register can be found here!