Big Hurt 2021 Race Review – By Michael Finley
This was my first time doing the Big Hurt.  The race was a great mix of some incredible athletes and competition, but also a laid-back atmosphere and good camaraderie. There is a reason it is called the Big Hurt.  I literally was at my limit for just under 4 hours.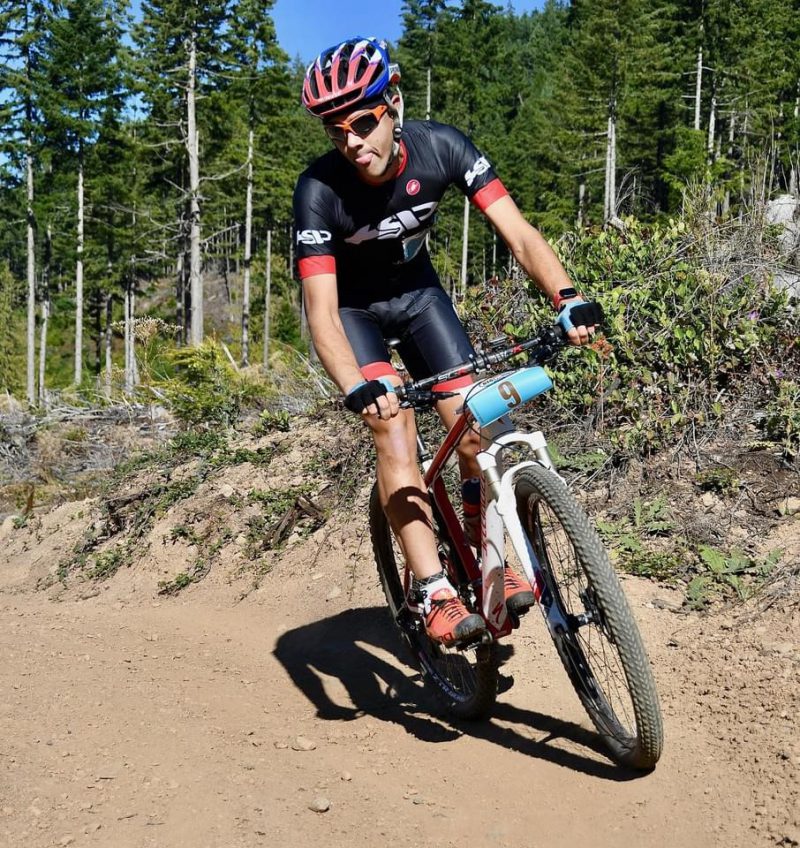 Leg 1 – Mountain Bike: The mountain bike course has a little bit of everything.  It starts with a steep climb, has a technical trail section, and then you tt on your mountain bike for quite a few miles down the road.  It's a really fun leg that tests many different aspects of riding.  I finished this leg 3rd overall, 1st iron.
Leg 2 – Kayak: I arrived in Port Angeles Friday to preview the kayak leg.  Friday turned out to be nothing like race day.  What were calm seas turned into rough chop.  There was also fog that moved in.  On race day I literally couldn't see the course buoys until I was right on them, and between buoys, I just hoped I was headed in the right direction.  I'm still an amateur in a surfski, and went for a swim once.  I was lucky to not have tipped over more.  I'll just say I was relieved to finish that leg and get out of the water safely and in a decent place (3rd overall, 1st iron).
Leg 3 – Road Bike: This was my go-to leg of the race.  It took me a little while to collect myself from the kayak leg and settle in.  The course was very challenging with over 2000ft of climbing.  It felt like I was climbing or descending the whole time.  Not what most people would think of for a typical tt course.  I caught the 1st and 2nd place riders about 15 minutes in and then focused on putting time in to give myself a buffer for the run.
Leg 4 – Run: The run is a straightforward 10k.  It's along the water and flat as can be.  My legs were pretty toast from mile 1.  I was careful not to push it and was worried about cramping.  Knowing I was in first gave me a nice boost to push to the finish.
Multisport races like the Big Hurt and Traverse keep training and racing interesting.  I'm looking forward to being part of them in 2022!
Bio: Michael Finley is the winner of the Overall and Iron Men's Division of the 2021 Big Hurt. His background is road racing, with his strength being time trials.  He has raced the road bike leg of Ski to Sea for the Boomers Drive-In Team for many years.  He's also competed in the road bike leg of the Bellingham Traverse for Birch Equipment for many years.  Michael coaches XC and track at Fairhaven Middle School and enjoys helping young athletes discover the benefits of running and endurance sports.
Photo credits – kayak photo by Cascadia Films, mountain bike photo by J.R. Cline