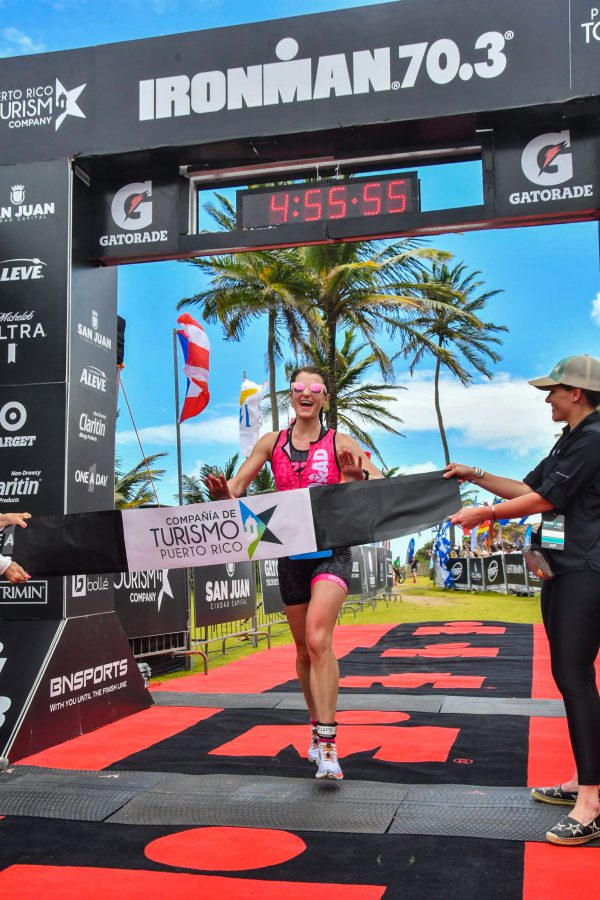 On March 20th, 2022 Bellingham Athlete Ambassador Deborah Eckhouse competed in the IRONMAN 70.3 Puerto Rico She had an incredible race taking Overall Female first place. Here is the exciting story of her day:
March 19th – Day before the race
Meeting friendly athletes, swim-bike-run exploring San Juan, sunset beach lounging, and endless eating of delicious food… I
Puerto Rico!
As Rosie now rests on the bike rack in transition, all the race feels are bubbling up inside me.
I am SO ready for the adventure that will be tomorrow!
Simply. Can't. Wait.
Good luck to everyone racing #im703puertorico tomorrow!!!
March 20th – Race Day
Just. In. Shock.
I knew coming into this race I felt more prepared than ever but never thought winning Overall Female in a half Ironman was possible!
Coach Brent Detta
got me heat trained, bike tuned up, and tamed the inner beast inside me to get ready for game day.
Today had SO many memorable moments
from sideways wind and hail thru transition, swim, and bike to my aero bottle breaking at mile 10 and having to use my forearms to hold it in place for 46 more miles…
&BONUS the water bottles at aid stations were too small to stay in my bottle cage..Sooo naturally, I ran out of water by mile 45. BUT, thanks to my heat acclimation, I wasn't worried.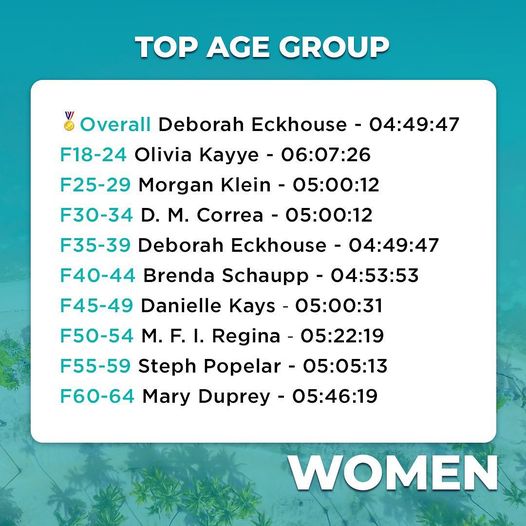 Once I hit the run, I was feeling AWESOME. At the beginning of the day, the announcer said this was a "runner's course". &ALL my trail running made me feel invincible. In the first lap I was 6th OA female at mile 3. By mile 6 I was out of nutrition and the aid stations did NOT have Gus/Gels.
At 10, people were shouting that I was in 3rd. Around this timeframe, I spotted an unopened Gu on the ground and went for it. YEP! Picked up a mystery-flavored Gu off the ground and ate it.
Mile 12 I spotted the gal in 2nd. As I overtook her, a bike started to pace me into the finish. I thought, HOW FREAKING COOL IS THIS?! Picking up pace even more, I spotted the gal in 1st up the last hill. The crowd was going wild as I sprinted passed and straight into the finish. Turns out they both started 5 minutes earlier in the swim so that end sprint was not necessary…
BUT it sure did feel good.
Just… so much shock.
March 22nd
Woke up on the west coast of Puerto Rico to the sound of the waves. Rosie leaning against a spectacular sunrise. Original plans for yesterday were to beach hop, snorkel, and shade lounge. But the wild road was calling my name and oddly enough, my legs felt fresh after #IM703puertorico . I chose a random route that took me along the coastline, into little mountain towns, and along color cafes. The smell of ripened mangoes filled the air while I rode in complete awe for 35 miles. It was undoubtedly one of the best bike rides of my entire life.