We are now accepting applications for the 2023 Bellingham Athlete Ambassador Program!
Meet the 2022 Team Bellingham!
follow #teambellingham for race updates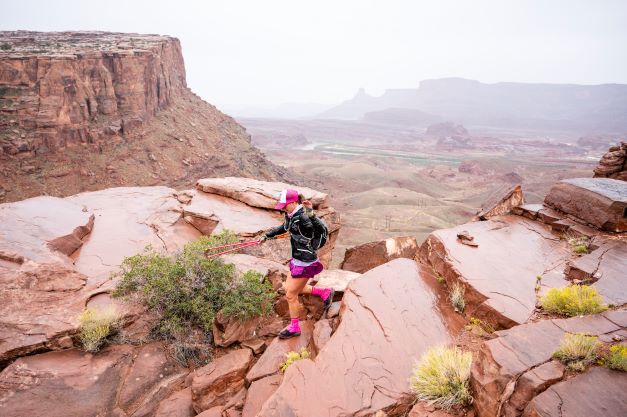 Alicia
Bio
I was born and raised in Bellingham, WA and got into running when I was 19 because my dad ran a 1/2 marathon and if he could do it then so could I!
When I got sober on December 27, 2015 I used running to help manage my sobriety. Running and sobriety go hand in hand that if you focus on putting in the work day to day over time you will see improvements. Some days were harder than others, but I kept putting one foot in front of the other. In my sobriety I became more consistent with running and I discovered the trail and ultra marathon world and I was hooked.
In October 2021 I completed my longest race yet, the Moab 240 mile ultra marathon in Moab, UT. People always ask me, "Why do you run so far?" My answer is simple. I LOVE spending time outdoors and in the mountains. I have had so much fun exploring the trails within Whatcom County and the longer I run the more I get to see and explore. We have amazing trails in Whatcom County and I love that there is a trail out there for anyone at any level. If you need a recommendation on a good trail to hike or run in Whatcom County I'm your person to ask!
Proudest Accomplishment:
3rd Place at Moab 240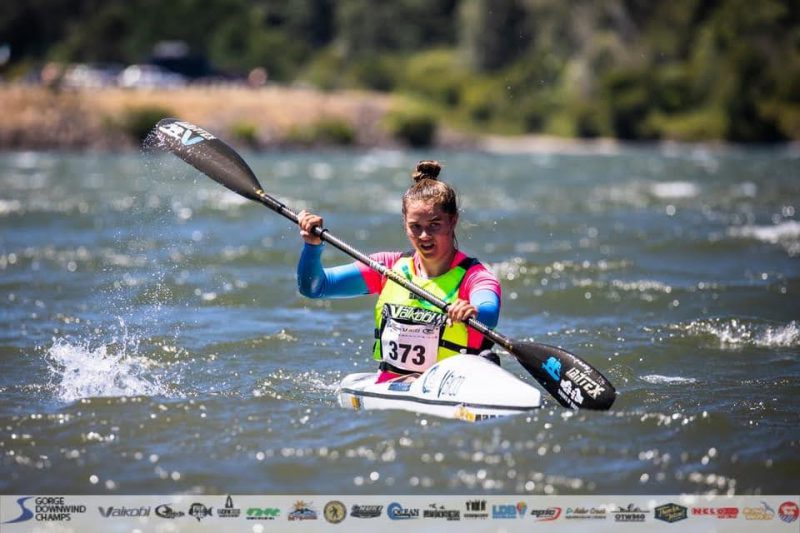 Ana
Bio
I am a surfski paddler and student at Western Washington University. I grew up in Bellingham and started paddling when I was 11 years old with the Bellingham Canoe and Kayak Sprint Team at Lake Padden. Shortly after I started sprint kayaking, my dad started taking me out on the bay in a surfski and I really fell in love with paddling in the open water waves. Since then I have focused on surfski and have raced around the world including two World Championship events, winning the under 18 female division in 2019 and most recently finishing 2nd female overall at the 2021 surfski World Champs.
When I am not paddling or doing school work I also love mountain biking and trail running with my dog and using all the outdoor recreation space that Bellingham has to offer!
Proudest Accomplishment
Getting 3rd female overall in a field with many international paddlers at the 2018 Gorge Downwind Champs at 16 years old.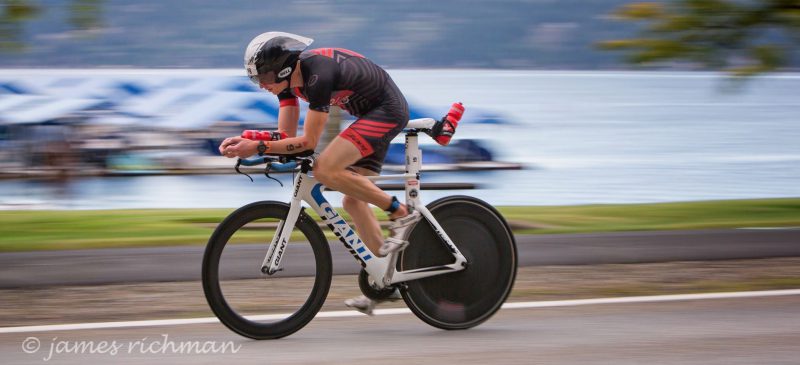 David
Bio
I've been racing for 20+ years in triathlon and running events. I competed at Highline Community College and WWU in cross country and track. I also raced on the club cycling team at WWU. After college I raced as a professional triathlete and have continued to compete in the local circuit as well as a few destination races taking many podiums and overall wins along the way.
My goals for 2022 include going for a half marathon PR, continuing to be an overall podium contender in several local and destination races and to be a competitive member of the Bellingham Distance Project XC team.
When I'm not training I work as a massage therapist and coach runners and triathletes with Team RunRun. I also enjoys yoga, paddle boarding and am a new dog dad.
You can find me on Strava at www.Strava.com/davidlarpenteur
Favorite Race
My favorite race is the Lake Whatcom Triathlon because its a fun backyard race competing with friends, and I usually have a birthday BBQ afterwards to celebrate.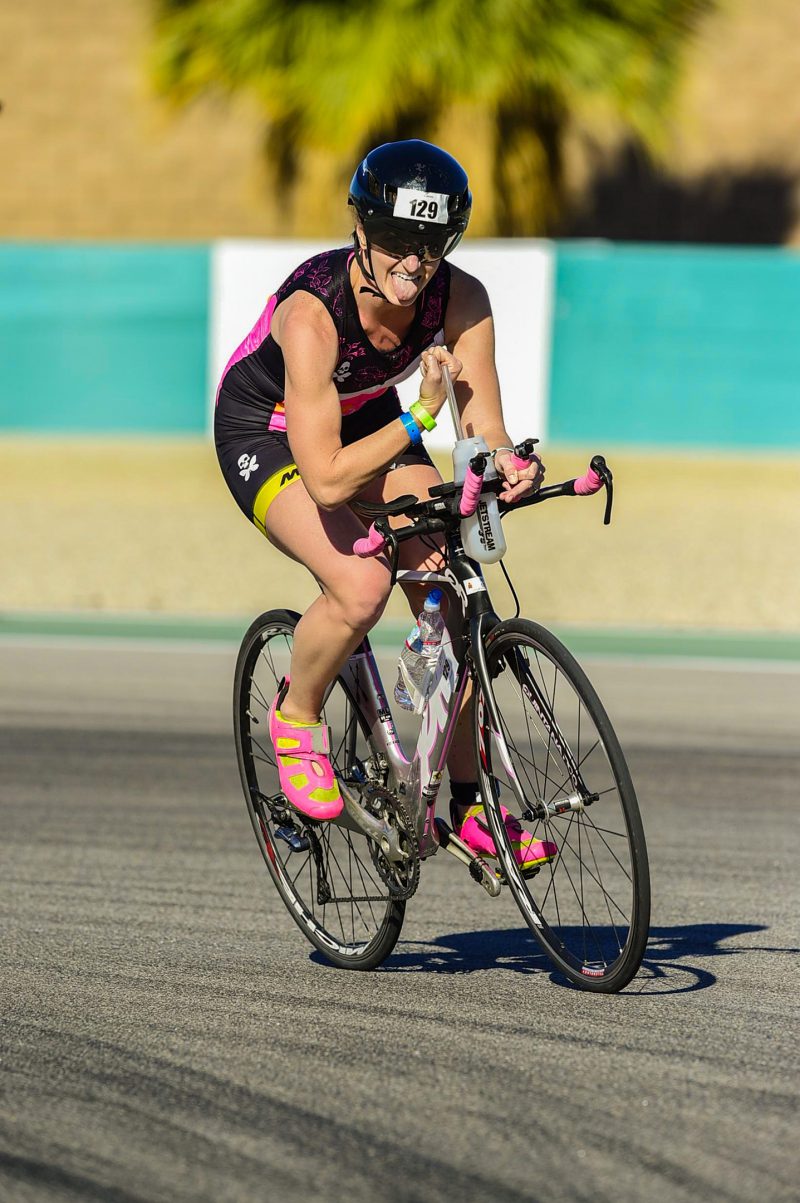 Debbie
Bio
After teaching myself how to swim in 2018, I rapidly grew into a full-fledged triathlon addict. My first sub-5-hour half Ironman was Eagleman last June, and I qualified for Ironman 70.3 Worlds 2021. I plan to meet my lifelong goal of completing a full Ironman, which is scheduled for this coming August in Quebec, Canada. Besides triathlons, you'll find me paddleboarding, trail running, backpacking, or simply getting lost in the North Cascades. If I had to choose just one reason why I love Bellingham, it would be the people. Bellingham athletes are kind and exceptionally supportive. Get out there, join Bellingham TriClub, or simply enjoy the day! Cheers!
Check out Deborah Eckhouse on Strava
https://www.strava.com/athletes/37213776
Favorite local place to train
Lake Padden! 100% a triathlete's dream playground
Stories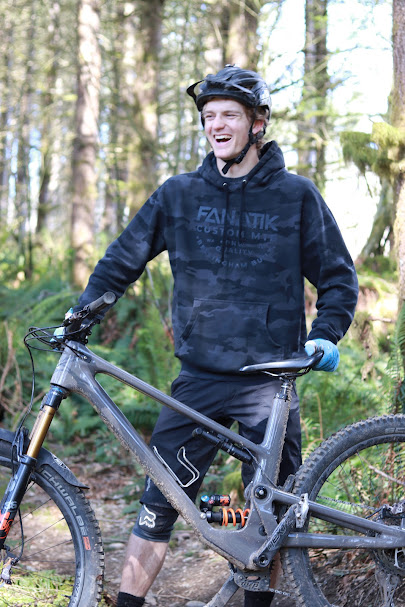 Eric
Bio
Hi! My name is Eric Olsen and I'm a 22-year-old mountain biker from Bellingham WA. You'll most often find me on the local trails; riding with friends, filming, training, coaching, or helping someone with a trailside bike repair. When I'm not on my bike you'll find me designing and manufacturing bike parts for my brand Jank Components or picking up gear at Fanatik Bike Co. I love our mountain bike community in Bellingham and I try to give back as much as possible to Vamos Outdoors Project and Galbraith Gravity Racing.
Favorite Local Races
The Whatcom World Cup!!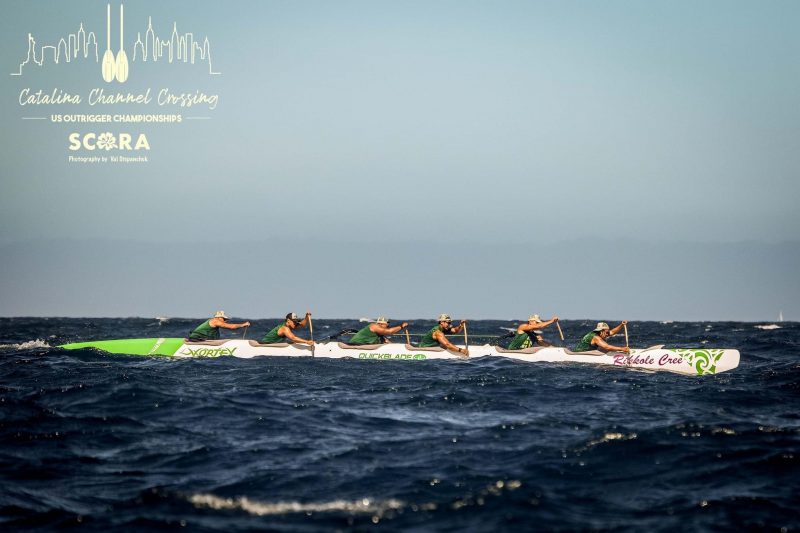 Jacob
Bio
Hi, I'm Jacob. This is my favorite race photo. I am sitting in seat 3. This photo was taken at the Catalina Crossing that took place last September.
I was born in Bellingham and have lived in this community my whole life. I am very passionate about canoe pulling. I paddle for the Rikkole Cree Canoe Club where we do war canoe and outrigger canoeing as well.
This year I plan on participating in the Gorge Downwind Champs and doing the Catalina Crossing once again. I enjoy doing downwinders with my crew.
Favorite Local Race
My favorite local race is either the Gorge Downwind Champs or the Lummi Stommish Water Festival.
Jessica
Bio
I am a Pacific Northwest native who loves to be outside doing anything that brings me closer to trees, mountains, or water.  I enjoy cycling, trail running, hiking, skiing, swimming, and mountain biking, but my favorite sport is triathlon. Though I travel to big races, the local ones here in Bellingham are always the most fun.
Outside of racing and training, I do make time to work as a dentist 3 days a week. I'm very social so I love talking to patients all day. I am also a mom to two teenage boys and two fur baby French bull dogs. All four of which keep me busy.
My husband Rob and I have been married for 20 years. He is the one who introduced me to the world of triathlon. His zest for life, sense of humor, and of course his legendary race costumes remind me that racing, above all else, is supposed to be fun.
Favorite race
Bellingham Traverse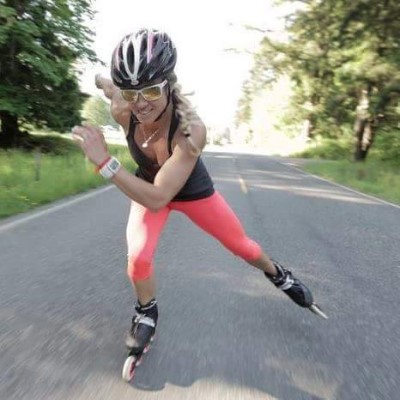 Kacie
Bio
I am a coach, athlete, wife, mother of 2 small children, and own a local personal training business. I have dedicated my life to pushing my own limits with the never ending pursuit of keeping myself and those around me motivated, excited about life, and even a little scared of the next challenge. I competed professionally in tower climbing, ranking top 3 in the world for multiple years, qualified and competed in the Boston Marathon, successfully completed 21 days on Discovery Channel's Naked and Afraid, am a professional inline skater, endurance athlete, personal trainer, runner, swimmer and skier. I love sharing my passions with others, especially my children. 
My goal in life is to truly experience every minute of it and to bring as many people as I can with me along this journey!
You can check out Kacie in action at: https://www.youtube.com/watch?v=llaC56qxlAg
Proudest Accomplishment
My proudest accomplishment is inline skating across the United States in 47 days, beating the men's world record by more than 22 days!